Seattle, Washington – At the Center for Spiritual Living in Seattle we serve a large and fluctuating population of children on Sundays during our 2 services in 6 different classes. We have adapted the curriculum through 5th grade, with the older kids helping to tell the stories to younger children. The ideas and principles presented also are used to inspire our middle school and teen curriculum along the same lines. We have been able to use each of the Secret of the Heart units for an entire month, sharing the story each week in different ways, utilizing the various menus of arts and crafts projects, worksheets and activities to support the week's particular focus and added a few activities of our own. We've tied the unit into our annual theme and the monthly themes. For example, our 2012 Theme is "Heaven on Earth". We began January's monthly theme with "Appreciate the Good", using "The Hidden Treasure" with its Secret of the Heart as Gratitude as our central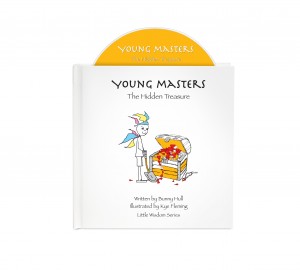 content and principle. We use a consistent format for our order of activities, very similar to your listing, but shortened to handle each week's actual time available for lessons. I provide a monthly summary with an adult contemplation to help teachers prepare both in consciousness and spiritual practice as well as referencing the page numbers and activities to be covered. Sometimes, we find and additional story related to the theme that we add on a 3rd or 4th Sunday. February's theme is "Be Courageous in Faith" utilizing "Heart of a Lion" and Courage as the Secret of the Heart.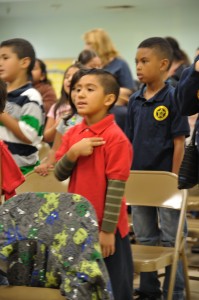 I have found the Young Master's Little Wisdom Series Books, CDs and curriculum inspiring, not only for the children but for the adults using it. It has deepened everyone's practice and understanding of principle in fun ways. It has encouraged our children to put their learning into practice in their daily lives and to share these ideas with friends and family. Everyone especially loves the music! As the Manager for Youth & Family Ministries at Center For Spiritual Living, Seattle and as a musician, educational consultant and curriculum writer, I find this series an excellent addition to our enriching programs. I would highly recommend these books and CDs to parents and for spiritual centers like ours to use the curriculum in their programs, adapting them as needed to their particular population , resources and time guidelines. For us, the six units provided six months of curriculum basics.
Deanna Freeman, RScP is Manager of Youth & Family Ministries, Center for Spiritual Living – Seattle. Here she talks about how this center has incorporated the Young Masters Little Wisdom Curriculum to enhance the spiritual growth of the over 100 children per week they serve.
Visit Center For Spiritual Living Seattle by clicking here and find out how Rev. Kathianne Lewis, Senior Minister and Spiritual Leader of CSL Seattle, Deanna Freeman and their incredible team work together to make a difference in the world.