Young Masters: The Little Wisdom Series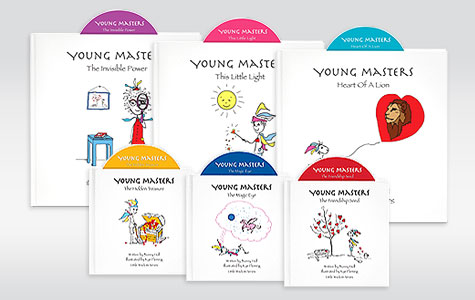 Our award-winning Young Masters: The Little Wisdom® Series teaches children about the natural gifts they possess.  These are 28 page hardcover story books. Each includes a CD with the audio story and original songs which compliment each book's subject.
These are the ultimate tools for teaching children about  life's greatest treasures.  A delightful collection of story and song for ages 4 – 8 from Grammy® Award-winner Bunny Hull and Illustrator Kye Fleming. Titles include: "The Friendship Seed", "The Magic Eye", "The Hidden Treasure", "Heart Of A Lion", "This Little Light" and "The Invisible Power".
Available wholesale through Baker & Taylor, New Sound Kids, New Leaf, DeVorss & Company. Enhanced iBooks available at the iTunes Store.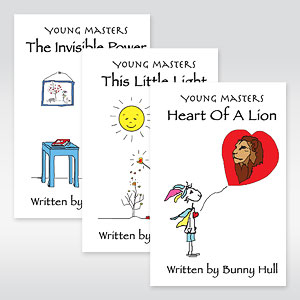 The most recent releases of the Young Masters Little Wisdom Series are available on the iTunes store for iPad/iPod/iPhone users!
Is your child just learning to read?  These special-featured "Enhanced iBooks" have an audio feature read-along soundtrack narrated by Elayn J. Taylor with original music by Grammy Award-winner Bunny Hull.
E-book titles are priced at $5.99