School has been in session now for several months. Students are busy learning their ABC's, new vocabulary words, writing skills and math skills. Teachers are busy assessing each student's progress by observing learning styles and test results. Inevitably questions must be asked of every student's ability and achievements, including:
Are they at grade level?
Are they mastering new techniques for learning?
Are they understanding and comprehending new material?
Perhaps your child is performing well in most subjects. But, if you're like the majority of parents, your child is behind in one or more subjects or could use a little "refreshing" of concepts and applications. If your little star is to succeed and keep up with their classmates (and California State Standards) it may be time to consider getting some extra help.
There are several resources available to parents who wish to improve their child's skills in learning new material (or re-learning older material). Learning centers such as Sylvan, Huntington and Mathnasium are most likely in your neighborhood or within a short driving distance. They typically charge by the hour and usually recommend lots of sessions, depending on what your child needs help with. You can also buy "packages" of sessions at a discount so don't be afraid to ask about this option.
Learning centers may want to test your child before recommending a tutoring package. There are fees associated with these tests in addition to the tutoring fees. I have a simple rule when considering utilizing learning centers: do your own homework and research and ask questions. Go and visit a learning center in your area. Ask if you can just observe for a half-hour or so. Check online (just Google the name of the learning center), ask other parents, ask teachers – the more information you have the better!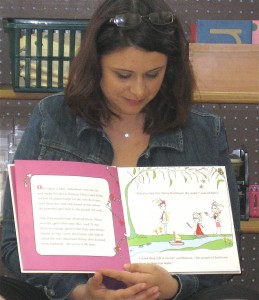 While most learning centers advertise the "one-on-one" tutoring benefit, don't be surprised to see a classroom setting in the center. There may be single desks or workstations. Students may receive some "one-on-one" tutoring and also receive small group tutoring. Both of these can work for your child if they're able to focus. There will be distractions from other students working with other tutors, people coming and going in and out of the centers, and books and papers being ruffled. For some students these stimuli simply aren't a bother. But for others they can be a huge distraction.
Another resource for struggling students (and their parents) is the private tutor. Private tutors may work for tutoring companies or be self-employed. They typically meet students in the student's home or public place, such as a library. They may be high-school or college students or even a certified teacher earning some extra money. Finding and hiring a private tutor is not difficult. However you want to be proactive and, just like working with learning center tutors, you want to do your own research and ask questions.
The tutoring industry has exploded in the last 5 – 10 years. One of the causes of this growth has been the No Child Left Behind Act that was passed into law in 2002. In simple terms the NCLB Act requires any school that receives federal funds to meet standardized testing scores in order to continue receiving those funds. Within the parameters of meeting these "standards" is the opportunity for students of a struggling school to receive free tutoring. With so many struggling schools required to offer free tutoring to its students, a multitude of tutors was needed. This spurred the growth of Supplemental Education Service providers, companies set-up to specifically tutor under the NCLB Act. It is these companies that desperately needed tutors. As with any industry there are some great SES providers and some not-so-great providers.
Hiring a private tutor (outside of the SES provider route) is an easy process – if you take the time to do a little research. Ask your friends and colleagues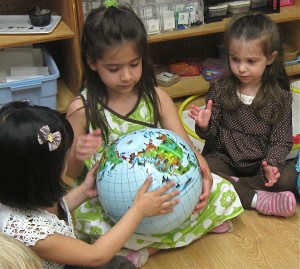 for recommendations. A simple Google search of "tutor" will produce lots of prospects. Visit each company's website. Do they specialize in a specific subject? Do they offer one-on-one tutoring or group tutoring? Do they come to your house? How do they hire their tutors? What qualifications are important to you? By the way, it's not important that the tutor has a doctorate degree or a master's degree. There are plenty of wonderful tutors out there without these credentials. You also don't need a tutor from an Ivy League school. Having a doctorate from a prestigious school doesn't necessarily translate into a great tutor for your child.
Whether you choose a learning center, an SES provider, or a private tutor it's important to be involved. Do your homework and ask questions. Be prepared to discuss money too (unless you're hiring an SES provider as they are paid by the SES companies directly). You'll find a whole range of hourly rates – averaging from $20 to $100 per hour. You'll need to pre-determine your budget, planning for at least one tutoring session per week at minimum. You should also think about how long each session should be and how many weeks or months you would like your child to be tutored. For children under the age of 8 years I recommend sessions of 30 minutes to an hour; for children older than 8 up to 1 ½ hours. You will need to monitor sessions to see how your child is doing and when he/she is losing their focus. You'll know when it's time to stop.
So what should you look for when you hire a tutor? The goal is to help your child improve their understanding and knowledge. Obviously you want someone who knows and understands the material to be tutored. However, you want more than someone who can add numbers together or spell a word or write a sentence. You want someone who can teach these things to your child. It's one thing to know how to do something; it's quite another to know how to teach it. That requires an understanding of how we learn. The ancient Greek philosopher, scientist and physician said it best, "Those that know, do. Those that understand, teach." Look for a tutor who "connects" with your child. You may have to try a few tutors before finding the right fit. It will be worth it, however, in the long run. Your child will feel more confident, increase his/her self-esteem and excel at school. Tutoring is an investment, and every investment requires its own due diligence.
Tim Hall lives in Los Angeles and is a tutor who works with children and students of all ages (1st – 12th grade). He is CBEST certified and is pursuing his Math Education degree and credentials. For more information on Tim or if you have any tutoring questions, you may contact him at [email protected].