To all of the beautiful teachers and friends who participated in our workshop – Bunny Hull and Stephanie Pelly would like to thank you for choosing to be with them! They are here to help you do what you do best – teach our children how to become better human beings!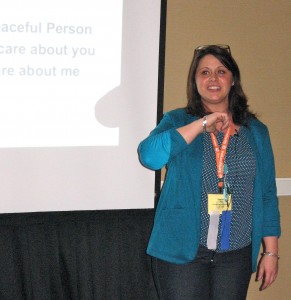 We believe that music is profoundly important as a tool you can use to help children grasp whatever it is you are teaching them. If you were a participant in the "Building Classroom Community and Character Through Music" workshop at AMS in Orlando, Florida, we think you also believe this is true.
As promised, below you will find resources that were presented in the workshop.
Building Classroom Community and Character Through Music – Resources Handout
Building Classroom Community – Notes for participants
For those who are interested, here are presenter notes which contain an outline of what was presented at the workshop. In addition the presentation was recorded and is available through AMS.
Books and Music – click here to see all the books and music we offer
A number of songs and chants which were performed during the workshop are also available on our books and CD. The Notes For Particpants above lists where you may find particular songs. All song lyrics for songs contained on CDs are available by download on the page of each product.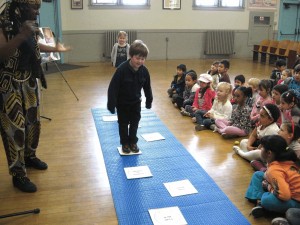 Fanga
http://dreamaworldedu.org/professional-development/classroom-resources/
Affirmation Activity from
Young Masters: Heart of A Lion
From Young Masters Little Wisdom Curriciulum
Thia curriculum is a free download and was created to support the Young Masters Little Wisdom Books and Music for use in circle time activities.