When you were a child did you ever have moments when you decided that you were going to be a writer when you grew up?
*I was a happy dreamer as a child. My mother always lovingly told me that she believed that I would someday be a writer. She originally thought that I would write children's books. Even though my first books were not of that genre, they were still the result of her early influence. She and my father instilled in me the notion that I could be and do anything I put my mind and heart to. In fact, my first published book is a direct result of that enduring faith. For 25 years, my parents kept the letters, journal entries and official documents that I sent home from my first leap out into the big world. Their sincere belief was that I would someday commit what turned out to be that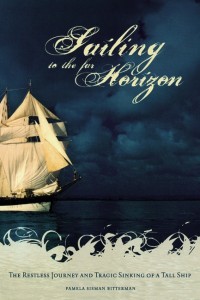 fantastic adventure to print. And so I did, in my book Sailing To The Far Horizon; The Restless Journey and Tragic Sinking of a Tall Ship. Later, I wrote another nonfiction account, this one of a more recent adventure, my solo journey to both live and work in Africa. That book is titled Muzungu. That same experience also gave birth to my children's book, When This Is Over, I Will Go To School, And I Will Learn To Read; A Story of Hope and Friendship for One Young Kenyan Orphan, the subject of this interview.
If you didn't write as a child, then when did you start writing and what inspired you to start?
*I began writing for my own children, actually. The fantastic experience that had brought their father and I together and had influenced their lives in far reaching ways that they might never otherwise realize was the impetus for my committing my first book to print. Of the legions of wayfarers who shared in our incredible experience, only a handful were present at the end, and survived to tell the tale. In the quarter century since, no one had. I feared that no one ever would. And so it fell to me.
How do you choose the topics for your books?
The topics of my books seem to choose me. I write when I cannot help it. I write because I have something I feel needs to be said. If my heart wasn't in it, it would be a much more difficult endeavor for me. In that respect, I guess I am quite lucky. Consequently, I rarely suffer from writers block. Just the opposite, in fact!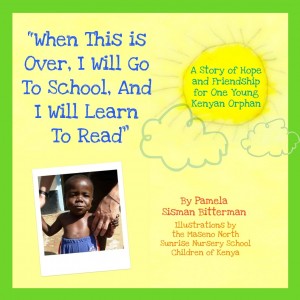 What kinds of things inspire you to write?
Life inspires me to write. Life, and happiness, and sadness, and good and bad fortune, and questions that need asking but may never find answers. I write from my heart. Of course, to write for children is then a natural evolution of that process. The homily, Child, You Are Miracle that was published by World Vision, was inspired by a recent natural disaster that left thousands of children abandoned and alone. The writing poured out of me in a matter of minutes. It was meant to be a lifeline cast out to children who felt they had lost everything and had nowhere to turn and no reason to hope. It was a promise of the innate strength and beauty that is inherent in each and every one of them, and the hope that, at the risk of losing all else, if they can hold onto the certainty of their own individual magical special gift, perhaps they could feel safe.
Have any of your books earned special recognition?
When This Is Over, I Will Go To School, And I Will Learn To Read, has been nominated and is presently being considered for several awards! Fingers crossed. Any attention brought to the plight of these children is potentially life saving.
Have any of your stories been inspired by real people or events?
*So far, real people and events inspire all of my stories. I have written primarily nonfiction. Real human stories and actual events that need to be exposed, explored, examined, and/or simply enjoyed are my inspiration both for how I live my life, and subsequently how I immortalize those experiences in print. I would like my writing to make a difference. This is particularly and poignantly true in the case of my children's book that is the subject of this interview.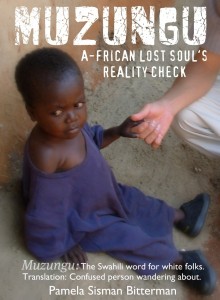 Do you do school visits, if so what question do children ask you most?
I would love to do school visits for this currently published children's book! I have worked extensively both personally and professionally with children throughout my lifetime. I have taught, and I have been fortunate enough to be a credentialed instructor in the Junior Great Books program. And my newly published children's book is, I sincerely believe, very special. It is a true story, told in the voice of one very real little boy, and he speaks for all the children of Kenya. This book is unique in that it is entirely the product of my personal experience, the photographs were taken by me while I worked and lived in Africa, and the illustrations for the book were done by the village youngsters in a tiny school on the grounds of the project where I lived. I would ask them to draw me a picture of "mother", or of "family" or of "love" or "what frightens them" or "what they hope for in life." Their responses are a window into a vastly separate reality. With this story, a teacher (or a parent) can share with a classroom (or a child) a wonderful warm, human story, have an educational experience, learn a new language – there are simple Swahili words with their English translations interspersed throughout the story – open their little hearts and eyes and minds, relate to this very lovable protagonist and his family, and make a charitable donation, all in one fell swoop. 100% of my proceeds from the sale of this book are promised to the children who created the illustrations for it. They trust me, and they wait.
Has anyone ever written you a fan letter that you'd like to share?
Yes, I am honored to say that I have received many of which I am very proud. One in particular that I'd like to share was this one: "After I closed your book Pam, I was left with the strong unyielding sense that I needed to be more, see more, feel more, do more with my life."
About the author:
Pamela Bitterman lives in San Diego, California. Her first book, Sailing To the Far Horizon, her own story of life, loss, and survival at sea is graphically biographical. It encapsulates the author as product of the first thirty years of her life.
Muzungu, the story of the author's unlikely escapades throughout Kenya, picks up on that journey a couple decades later.
She has also written a children's book titled When This Is Over, I Will Go To School, And I Will Learn To Read; A Story of Hope and Friendship for One Young Kenyan Orphan. Finally, the author has penned a homily entitled, Child, You Are Miracle. Links to these, plus trailers to her three published books can be found on her website: www.pamelasismanbitterman.com
Bitterman's writing has emerged amidst her travels, adventures, and finally her marriage and children, her persona as wife and mother – the heart of her; the author as her best self.
Her future remains to be seen, and to be told.